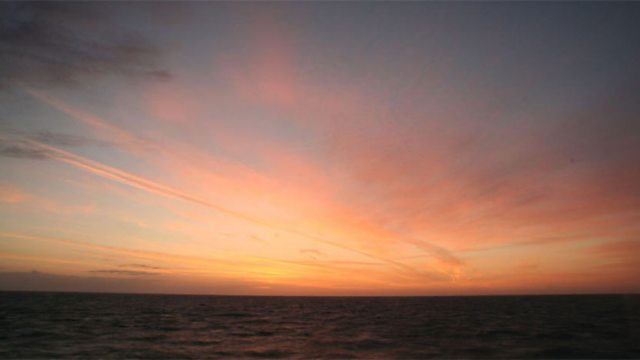 Thought for the Day - Bishop Tom Butler - 13/02/2013
Good morning. With all the stories making headline news this week, such as the Pope's resignation and the horse meat scandal, it might be easy to miss what I believe to be a very significant development, news of which slips in below the radar of the headlines, the explosion of growth of food banks around the country. The news is there, in snippets, on pages three or five or eight, but added together they make a serious story.
Let's see, on Tuesday it was reported that the number of people using food banks in Wales has trebled in a year. Last Saturday there was a story from one of Cornwall's food banks in Camborne saying that it was struggling to cope with the increased level of demand, and similar stories come in day after day from all over the country. Oh, and just a week ago the former Archbishop of Canterbury, Rowan Williams, agreed to become patron of the food bank in his new home town, Cambridge.
Whatever is going on? It's simple, every day for a variety of reasons, such as redundancy, or an unexpected bill on a low income, increasing numbers of people up and down the country are faced with having no money and hungry mouths to feed. Food banks typically provide boxes of three days emergency food to tide people over whilst they put them in touch with other agencies who might be able to help in the longer term. It's reported that some 130 thousand people were helped by food banks last year and the number is estimated to rise to 230 thousand this year.
There are those who see this development as just putting a sticking plaster over the wound of social deprivation and they may be right. But many of the 250 food banks already established, and the very many still at the planning stage, are located in or around church premises, and this isn't at all surprising, because a clear strand in the gospel story is Jesus's concern for the hungry. For example when faced with a hungry crowd of five thousand on the edge of the wilderness, he found the resources to feed them. It was a miracle.
It's a miracle to me that in community after community thousands of people are giving money, time and energy to find the premises, negotiate a regular supply of food, package it and make it available to those in desperate need. It surely is an example at work of what David Cameron calls "The Big Society". And to counter the sticking plaster argument, many of the volunteers running the banks are rubbing shoulders with, and hearing stories from, people they've never come across before. It's quite a social education!