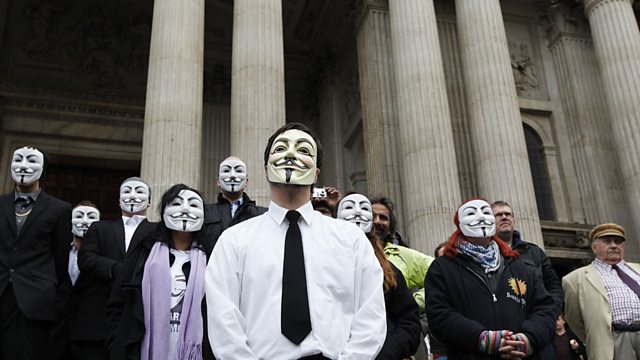 Occupy Movement's Legacy
Listen in pop-out player
One year after the last tents came taken down in London, does the Occupy movement still occupy a place in our thoughts? A new play at London's Royal Court Theatre, written by one-time Occupier, Anders Lustgarten, reflects on its achievements. We speak to the cast and the playwright. And we ask if it has had any real impact on the financial world it set out to change?
Two fund managers, Alpesh Patel of the UK asset management company, Praefinium, and Julie Meyer, who founded her own venture capital firm, Ariadne Capital, discuss the legacy of the movement.
And Jacob Ward the editor-in-chief of Popular Science magazine ponders video-conferencing, and its limitations.
(Photo: Occupy London protestors outside St.Paul's Cathedral 2011. Credit: Reuters)
Last on