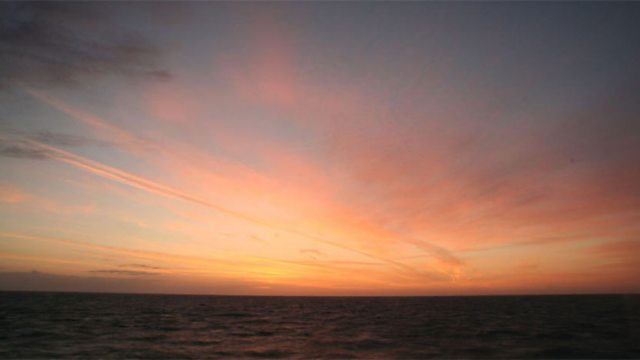 Thought for the Day - Canon Dr Alan Billings - 13/02/2013
I'm sure the Pope understood very well that one consequence of deciding to retire is that he is going to read a lot of what will seem like obituaries. Commentators will assume that his public career is over and so can be definitively summed up. Of course, an obituary, for any of us, is always going to be a mixed picture. Few of us are saints and even saints are human. However, there's a general view that by acknowledging his frailty and deciding to go, the pope has made a brave decision for the good of his Church.
I also think it has a wider relevance at a time when we are trying to think through what an increasingly ageing population might mean.
Ancient wisdom tells us to beware what we wish for. Collectively we wished to live longer, to prolong our days beyond the biblical three score years and ten. And that is how it will be for more and more of us. Yet it is only now that we are beginning to face the cost of that – the cost in every sense of the word.
Old age treats us differently. For many, living longer will be a blessing. It will be marked by choices: working if we want, pursuing interests, visiting our families. But, as the pope's decision makes clear, all of these possibilities depend upon factors that are not only beyond our control but also unlikely to persist for all of us until the end of life. And for some, they may not be true at all. Post-retirement could mean years of potential isolation as mobility gets less, attention spans and mental agility decrease, friends become less accessible and family moves away.
How are we to live as we become more and more aware of our mortality and weakness, something the church urges all its members to think about at services today, Ash Wednesday?
One of the pope's favourite theologians is Cardinal Newman. When Newman was an Anglican priest he wrote a hymn, Lead kindly light, which at one time would have been known by everyone in the country. It could serve as a commentary on how we might approach older age. In the hymn, Newman reflects on how at one stage in his life he felt supremely in control: the path ahead was clear and the decisions made were his. He needed no external help, no kindly light to guide. Now he had to live differently facing an uncertain future, an encircling gloom. "I do not ask to see the distant scene", he wrote, "one step enough for me."
As we age, part of what we have to learn is to accept our limitations - feeble knees, failing memories - and to live one day at a time. And this is the hardest part, because giving up attempts to control our future goes against the practice of a lifetime.