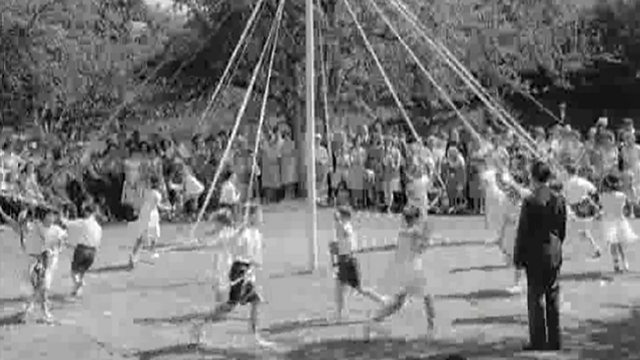 May Day in Devon
First broadcast: 23 May 1961
This clip is missing sound. The full original commentary for this clip can be found at the foot of this page.
This Children's Newsreel item records the crowning ceremony of a May Queen in the Devonshire village of Lustleigh, a tradition which continues today. Dating back to Roman times, the ceremony involves a procession through the streets, the crowning of a young May Queen beneath a canopy of flowers and, finally, some traditional maypole dancing. Miss Mabel Bunclark, who was the May Queen in 1905, also joins the celebrations.
This item has no sound.