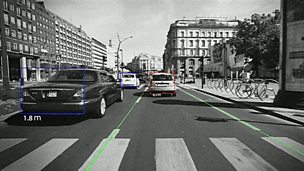 How can cars use the internet?
Duration: 04:46
Billions of dollars are being spent on how a web connection can improve driving.

Ian Hardy looks at innovations - everything from driverless cars to sensors that can detect potential collisions - taking place in the car industry.
This clip is from
How social networking and mobile phones are changing the way people find love online.
First broadcast: 09 Feb 2013