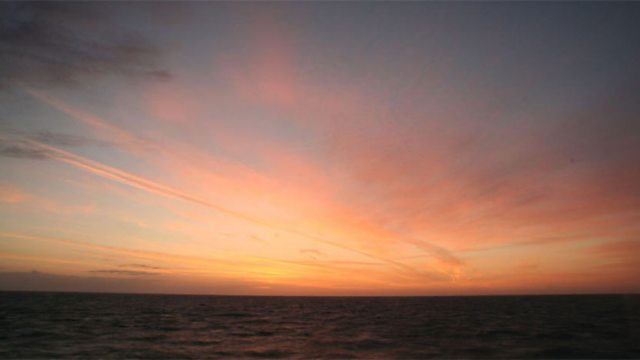 Thought for the Day - Rev Rob Marshall - 09/02/2013
Good Morning
When I go on holiday to France one of the joys of being there is that their high streets are not full of miniature supermarkets and pound shops. I can buy my bread at the bakers, my meat at the butchers and my pate at the charcuterie. And then there's the weekly market for your fruit and veg.
It's a delight. You can see what you are buying, it is not wrapped in grotesque packaging and it's rarely frozen. The problem is that I always feel that I am at the market as a tourist thinking: "this is how it should be done" before leaving the locals to their fresh produce and freshly baked bread and returning home to a completely different scenario.
Much of the hysteria and consequent advice issued around the Findus food controversy yesterday is entirely predictable. But it does nothing to address the bigger issue of personal and national responsibility for what we eat and how our food is produced which is far bigger than the presence of horsemeat in beef products.
My faith is not at all detached from my attitude to food and what I eat. I try to eat healthily, support local producers and avoid throwing away too much food. It actually annoys me when I do have to throw things away. And when I pray every day "Give me this day my daily bread" my mind darts to the starving people across the globe who have absolutely nothing and I am ashamed by what I waste.
St Paul writes in I Corinthians that "anyone who eats and drinks without discerning the body eats and drinks judgment on himself." So what are we to do about discerning more about our food, the food chain, what is involved in food processing, about salt and sugar content and the numerous additives and what they do to us? How much further along the processed road do we have to travel?
This question is not just a debate for the food industry and the politicians.
James Martin's book, The Meaning of the 21st Century, made a big impression on me when I first read it. Time and again he urges reflection on the food chain and our stewardship of the created order. In a simple but profound television interview last week Sir David Attenborough suggested that each of us could do a bit better – to be aware, preserve creation and look after the world entrusted to us.
The simplest of all prayers I am ever asked to say is the grace before a meal. Sometimes I try to find one appropriate to the special occasion. But after the week we have had, I reckon next time I am faced with a meal in front of me it might be more appropriate to pray: "For what we are about to receive: may the Lord make us truly hopeful " in the hope that we will learn lessons and take more responsibility for what we eat.