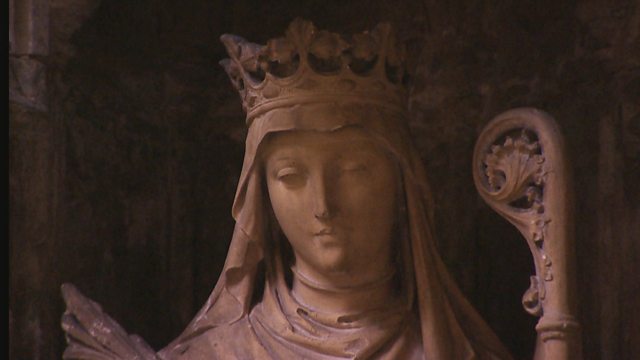 Dee Estuary walk - St Winefride's Well
The story of the Holy Well, then Derek takes a dip.
Pilgrims travel here from all over the world to bathe in its waters and worship at the shrine that's become known as the Lourdes of Wales.
According to the legend the well first erupted at the spot where Caradog cut off Winefride's head with his sword.
However, restored to life at the prayers of her uncle, who just so happened to be a saint, St Beuno, Winefride lived as a nun until she died. This 7th century Welsh woman has been revered as a saint ever since. To this day her well has been a place of pilgrimage and healing – the only such place in Britain with a continuous history of public pilgrimage for over 13 centuries.