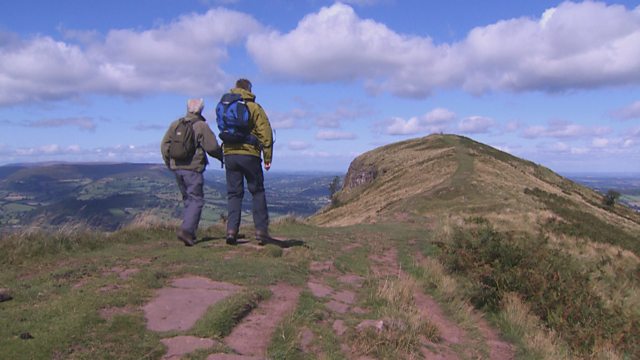 Skirrid walk, Monmouthshire - approaching the summit
Derek and David walk along the summit ridge stopping at the site of a medieval church. St Michael's Roman Catholic church is said to have been a secret location where Catholic mass was held during the period of persecution until the church was pulled down in the 17th Century. This is one of the reasons that Ysgyryd Fawr is also known as The Holy Mountain.
They then move on to the very top and take in wonderful views in every direction.