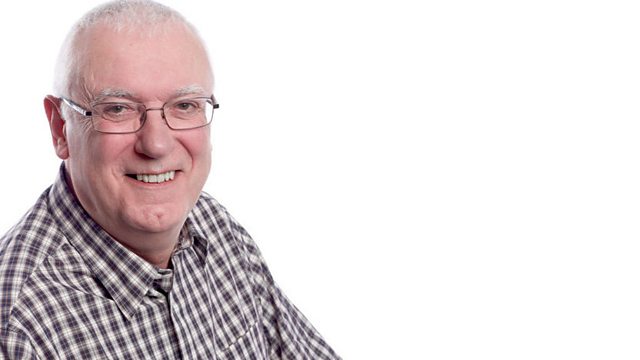 The Cartridge Years: 1961, 1972 and 1982
Richard turns back the clock with the hits and local headlines from February 1961, 1972 and 1982. (Newcastle v Southampton on 96.1FM).
Last on
February 1961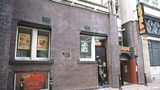 The Queen & Duke of Edinburgh were on tour in India
The Beatles performed for the first time at the Cavern Club.
The Sunday Telegraph was published for the first time.
Celebrations took place to mark the 90th anniversary of the opening of the Albert Hall in 1871.
General Elections were taking place in Kenya
King Mohammed of Morocco died.
King Paul and Queen Fredrika of Greece arrived in London on a brief private visit.
Orly Airport in Paris - considered to be the world's most modern air terminal, was opened by President De Gaulle.
An American designer demonstrated a suit - to be worn by a future tourist with a holiday to the moon in mind... 
The last public trams in Sydney ceased operation, bringing to an end the Southern Hemisphere's largest tramway network.
There was a total solar eclipse in southern Europe.
February 1972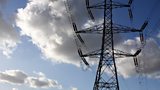 36 drums of cyanide were delivered to Southampton for neutralisation, after they were found in a brickworks in Nuneaton
For the first time, TV cameras were allowed to follow Hampshire police, as they investigated the murder of a Portsmouth man.
Princess Margaret paid an official visit to Bournemouth hospital.
David Howlett finished building a rowing boat... In the front room of his home in Shanklin
Mrs Bessie Machin of St Helens - thought to be the UK's oldest woman, celebrated her 109th birthday.
Power cuts were common place across the south.
Miners in the UK returned to work after striking over pay.
Charlton Heston was in the UK for the world premier of his film Antony & Cleopatra
Pop star Georgie Fame married Nicolette Harrison
Three men were rescued after a tunnel collapsed during work to extend the Piccadilly line underground to Heathrow.
February 1982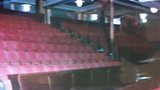 Isle of Wight plane maker Britten Norman unveiled their new 'fieldmaster' light aircraft - designed for crop spraying.
The wheel was replaced at Eling tide mill - enabling it to return to working order.
A souped up version of the mini metro, based on the old cooper was being designed here in the south.
There was a meeting  at Dorchester County library to discuss fate of Dorset Institute of Education. The plan was to move it from Weymouth to Bournemouth.
A fishmonger from Bournemouth was chosen as Consultant Fishermonger to Saudi Arabia.
It was announced that Tarrant Keynston Church of England school was to close in July.
An auction of horse carriages, traps, saddlery and horses was held in Lymington.
Firemen rescued five people from a house fire in Boscombe.
Southampton University was given a unique collection of 200,000 papers written by first Duke of Wellington, to add to its large library of Wellington memorabilia.
Southampton teenagers were protesting about plans to convert the city's Gaumont theatre into a bingo hall.
British Gas was using an oil rig from Wytch farm oilfield, to search for oil on a farm at Porchfield.
Former Captain of Britain's Admiral's Cup yachting team Edward Heath, was in Lymington to launch a new army racing yacht. 
It was announced that a private telecommunications network is to compete with British Telecom. The new system will be called Mercury.
Thousands of young people converged on Westminster to complain about the government's YOP schemes
The Freedom Rig was revealed, a new concept in sails for small cruising and racing boats
Teachers were on strike in Essex.
Hull City FC was put up for sale.
Petrol was getting cheaper because of a glut in oil.
Freddie Laker's airline collapsed.
The Barbican Arts Centre was opened in London by The Queen.