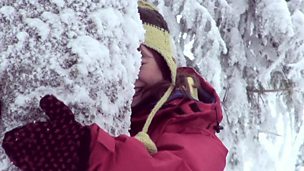 Hug a tree to be happy
Duration: 04:04
The science behind tree hugging in Finland – can it really make you a healthier person?

Brandy Yanchyk visits the forest in Koli National Park where some believe nature has healing powers and hugging trees can improve your well-being.

Brandy puts the claim to the test.
Available since: Wed 6 Feb 2013
This clip is from
The latest news about the travel industry and advice for business travellers and tourists.