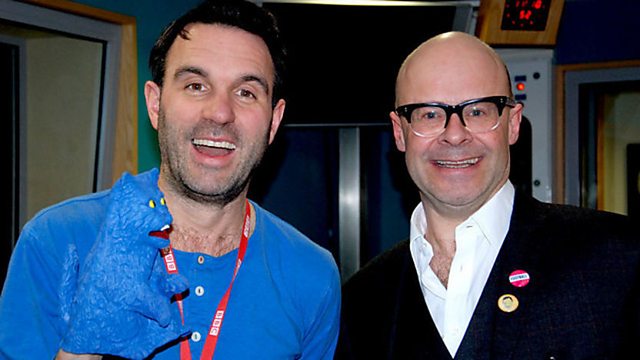 Harry Hill joins Shaun Keaveny in the studio
Harry Hill, comedian and national treasure, joins Shaun to talk about his new live show 'Sausage Time' which starts this week and promises incontrovertible proof that God exists. It also features showband 'The Harry's', a section exclusively for Tongans, a chance to catch up on Harry's Nan's latest ailments, the legendary Stouffer the Cat and a debut solo stand-up spot by Gary, Harry's son from his first marriage, and recognisable for his role as Alan Sugar in Harry Hill's TV Burp. It also features a giant sausage.
As creator and star of the hit show TV Burp, Harry fronted a staggering 11 series of the show over a ten year period. The show scooped three BAFTA awards, two British Comedy Awards and the coveted Rose D'Or Award at the Montreux International Television Festival. TV Burp was Harry's unique take on the week's TV, featuring sketches, observational voiceovers and special guest appearances. Brace yourself for some daft exchanges between Mr. Hill and Mr. Keaveny this morning.