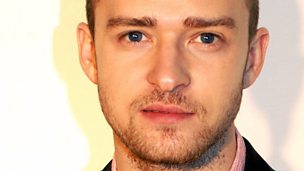 Justin Timberlake is No.1 in CJ Beatz's RnB Top 5!
Duration: 19:28
Justin Timberlake is back and he has blown this week's RnB Top 5 out of the water!

Tracklisting:

5.Alicia Keys - Brand New Me Pt 2
4.Bondax - Gold
3.Rihanna - Pour It Up
2.Disclosure - White Noise (feat. AlunaGeorge)
1.Justin Timberlake - Suit & Tie (feat. Jay - Z)
This clip is from
CJ has a Soundcheck from Tanika and Jamz is the new Xtra Talent resident.
First broadcast: 04 Feb 2013