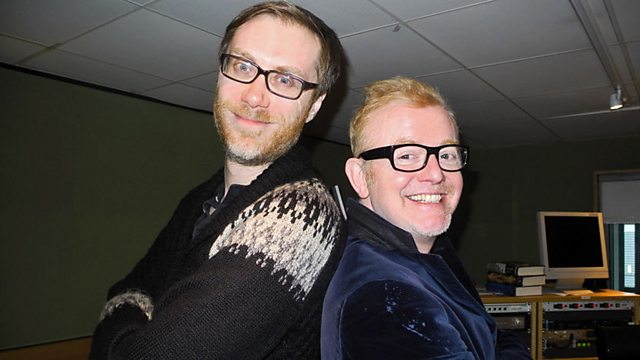 Stephen Merchant - Interview
Stephen Merchant - one of the UK's best comedy writers and performers joins us at the Breakfast table to tell us about his new film 'I Give It A Year', which is in our cinemas next week!
Best known for his comic collaborations with Ricky Gervais, Stephen co-wrote The Office and Extras, as well as the Sony-winning The Ricky Gervais Show. He appears in TV series An Idiot Abroad and Life's Too Short, but its only been in recent years that Stephen has turned his hand to movie acting. The fabulously funny films starring Merchant have included the likes of Hall Pass and Cemetery Junction, so we're really looking forward to this new offering, which also stars Minnie Driver and Olivia Coleman.
Don't forget we'll be taking your Top Tenuous claims to Stephen's fame, so wrack your brains and don't forget to text them in!