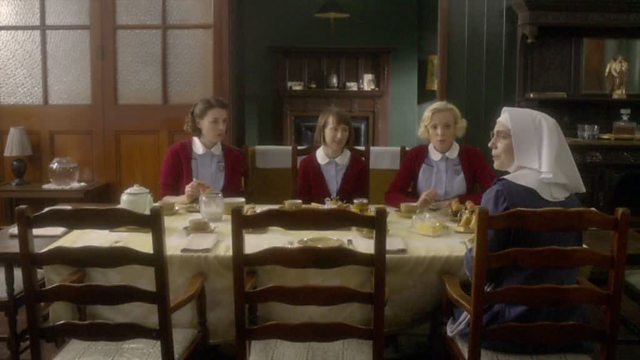 The young midwives discuss Jane and meet the Reverend Applebee-Thornton
As Jane, Jenny, Trixie, Cynthia, and Sister Bernadette have their breakfast there is an uneasy silence.
When Jane departs, Trixie, full of disbelief, begins to talk about the fact Jane has never been kissed. Sister Bernadette gently reprimands her and reminds her that Jane has trouble enough speaking with her own colleagues, let alone with a man.
At this point Sister Julienne arrives with the Reverend Applebee-Thornton.