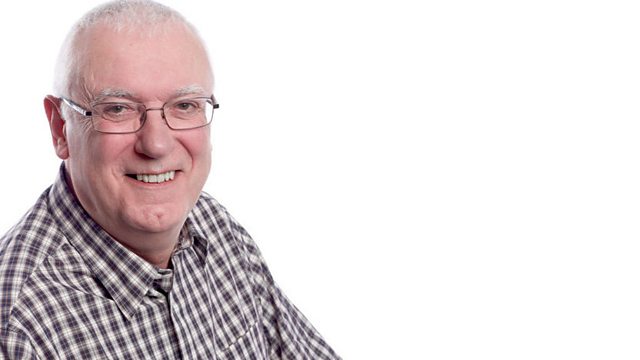 The Cartridge Years: 1968, 1978, 1988
Richard turns back the clock with the hits and local headlines from 1968, 1978 and 1988.
Last on
February 1968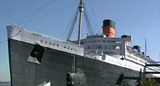 There was an industrial dispute at the Colts factory in Havant.
The world's biggest hovercraft - SRN4 was launched in the Solent
Queen Mary was at the centre of a dispute at Long beach, California. Martime Workers Union claim they should have the job of re-constructing the liner at her new home, but the Long Beach authorities are using city employees because they claimed the ship is now a land structure  
Alec Rose pulled into Bluff on New Zealand's south Island for emergency repairs during his round the world voyage
Much of the south was under a blanket snow.
A trawler from a fishing fleet in Hull went missing off Iceland          .
New rolling stock was unveiled for the line out of London Victoria.
British United Airways pilots were on strike.
Brewers were on strike in Birmingham, causing thousands of gallons of beer to be poured away.
A resolution calling on America withdrawing from Vietnam wash heavily defeated at the young Conservative's conference in Harrogate.
Colour television was made available to around a million viewers in the Thames Valley, as a new TV mast was opened.
TGWU members are trying to cut off food & fuel deliveries to hotels in Torquay.
Princess Margaret left hospital after an operation on her tonsils.
Mosely Common colliery in Lancashire was set to close down.
England played Ireland at Twickenham - the result 9 points each.
BAC showed off their new short haul jet - the super one-eleven. . 
Proceedings in the House Of Lords were to be televised for the first time.
The winter olympics opened in Grenoble.
Football: Fulham 2 Portsmouth 2
February 1978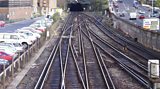 Oil was discovered below Wytch Farm on the Isle of Purbeck
West Dorset was thawing out following blizzards.
West Bay was bracing itself for more batterings from the ocean as high winds were forecast.  A car was washed away in heavy floods.
Heavy seas closed the coast road at Preston, and chesil beach was closed for a time, cutting Portland off from the mainland.
There was a freak sandstorm in Weymouth.
Poole Harbour reported it handled a record £450 million worth of business in the last year
A new bus service for Bournemouth was launched.
Pupils at St Johns CofE in Moordown, Bournemouth were celebrating it's centenary.
Senior Citizens in Southampton were being offered free lost insulation
There was a protest outside the Royal Mail depot on Redbridge, over the nukber of vehicles using the depot.
Inflation dropped to 9.9%.
Train drivers strike called off.
A laser rifle was stolen from a display in the Science Museum in London.
The 1st official petrol consumption figures published, show that British cars compare well with their imported rivals.
British Leyland announced they were to close the TR7 factory on Merseyside.
Dutch salvage experts refloated the oil rig Orion which ran aground on rocks to the West of Guernsey.
Thousands of supporters waited for Mrs Gandhi outisde a Magistrates Court in New Delhi, where she was appearing on criminal charges.
In California Howard Hughes' Spruce Goose seaplane, the largest aircraft ever built, has been seen again by the public after more than 30 yrs locked up in a special hangar.
A hippopotamus called 'Bubbles' escaped from Lion Country Safari Park near Los Angeles.
February 1988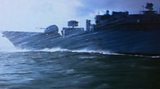 The Royal Navy in Portsmouth accepted a brand new vessel - the hi-tech frigate, HMS Cornwall.
Gange Buses of Cowes claimed that Southern Vectis was trying to pick up it's customers.
In Southampton, Ford workers voted on their company's latest pay offer. 
The RSPCA in Southampton announced a dramatic rise in rep of cruelty across the region.
The VW LT van was recalled because of issues with the engine.
There were demonstrations against the government's 'clause 28'.
Workers at the Landrover plant were on strike.
The Royal Navy announced that Minesweepers Brocklesby & Hurworth were to be replaced with one vessel - the Dulverton.
TV-AM journalists voted no to strike action.