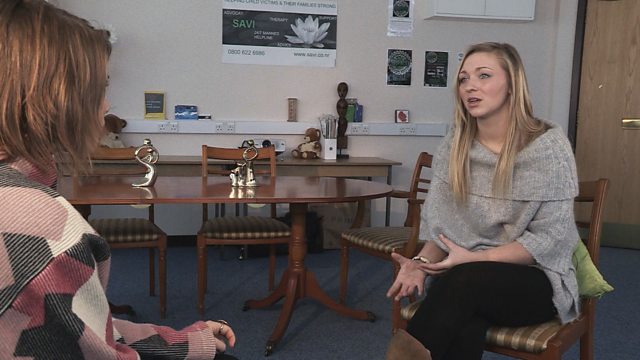 Rape - Nicole's survival story
Pips Taylor travels to Scotland to meet a rape victim who has set up a charity to support other rape victims.
Nicole was raped by her friend's father when she was 14. She describes how she felt as a teenager dealing with the attack and goes on to say how it affected her mental wellbeing and led her to self-harm.
The clip ends when Nicole shares how she took back her power and took the necessary steps to get over her rape which included seeing a counsellor, training as a counsellor herself and setting up a charity for other rape victims.