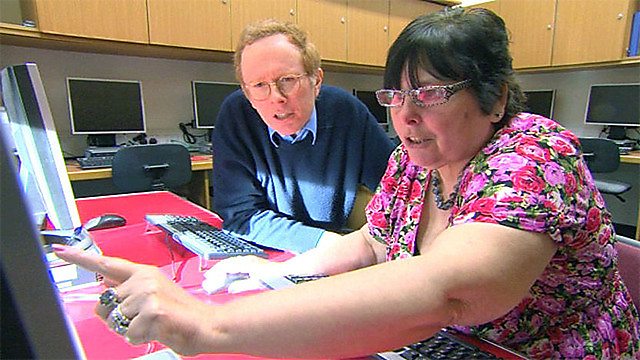 Meet a real-life money saving expert
At the age of 50 Avis had never touched a computer before, so she decided to go to a computing class at her local community centre. People she knew said she shouldn't bother, but those skills have since opened up her world and five years on, she now uses her home computer every day to run her household and save money.
Money saving has become increasingly important to Avis in recent years after she was forced to end a career as a carer when she suffered a collapsed disc in her neck. She's now registered disabled, so the household has to rely upon the sole income of Avis's husband, John.
Avis tries to get the best deals for the things she needs for her family. From bridal wear for her daughter's recent wedding to Christmas stocking fillers, Avis searches sites to compare prices to make sure she's getting a better deal.
Avis has also sold some clothes that no longer fit her through eBay. PayPal enables her to buy and sell.
Being able to use Facebook & emails to keep in touch with friends and family really saves on her phone bill.
Her and her husband saved over 200 pounds on their car insurance by going online.
Avis can check her energy bills online so they're left with no nasty surprise bills, which helps with budgeting.
She also takes part in an online community-recycling scheme. She earns points through the recycling scheme, which can be traded treats for herself, or her granddaughter.
The computer's really helped Avis bond with her granddaughter. Jade is 10 and she teaches her nana about Facebook, while Avis has been able to teach Jade how to write a letter properly on the computer.