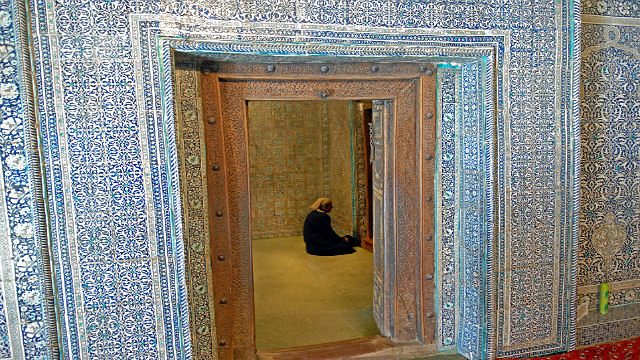 Mosque management for women in Northampton
Mosque management for women: could a new training course help change the decision making process in a sometimes traditionally male set up?
It's organised by Eimann, a Northamptonshire organisation that empowers Muslim women. Presenter Jona Kotnis went along and chatted to some of the women on the course. In this extract we first hear from Shawkat Warrak from Faith Associates, who was delivering the training…
The photo shows a woman praying in a mosque in Uzbekistan.