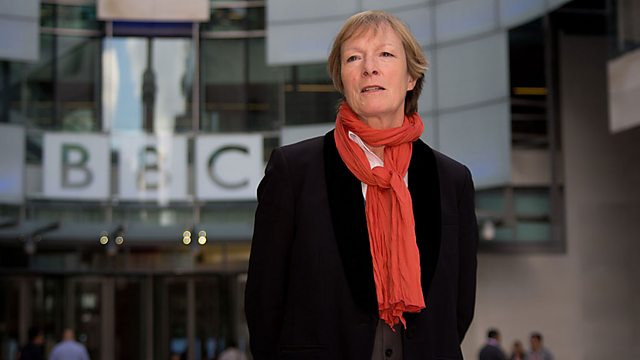 A Liar's Autobiography
Listen in pop-out player
The best of the world's arts, film, music and literature brought to you every day. Presented by Mark Coles
IndiRom
This week sees the launch of a new website showcasing new romantic fiction from the Indian subcontinent. The Strand finds out more.
Amour - Best Foreign Film nomination
Stefan Grissemann - Culture Editor for Austrian magazine Profil - explains why he thinks his compatriot Michael Haneke's film Amour should be a certainty to win at least one of the five Oscars for which it has been nominated.
Mark Anthony Turnage
The British contemporary composer talks to The Strand about his new composition, commissioned by the London Symphony Orchestra, called Speranza, meaning Hope.
Cowboy Poetry Gathering
The Strand visits the US mining town of Elko now which has just held its annual Cowboy Poetry Gathering. The event is now in its 29th year and as well celebrating verse that reflects the life of the cowboy there's also a focus on cooking, dance and music. Find out more:
A Liar's Autobiography
Monty Python's John Cleese, Michael Palin, Terry Jones and Terry Gilliam are reunited with their deceased colleague Graham Chapman in this animated film which is based around Chapman's own reading from his somewhat unreliable autobiography which - amongst the comedy - also deals with his alcoholism.
Football Music
A new scientific study has discovered that music can actually help footballers play better.
Alejandro Zambra
The Chilean writer explains how he uses his latest novel "ways of going home" to illustrate the problems of remembering a childhood growing up during the Pinochet dictatorship.
Monoswezi
With members hailing from Mozambique, Zimbabwe, Norway and Sweden, the sound of this band is somewhat unique as cool Scandinavian jazz takes on Zimbabwean folk song - one not to be missed. Their debut album is The Village, out now on Riverboat Records.
(Image: from A Liar's Autobiography)
Last on
Mon 18 Feb 2013
04:05

GMT