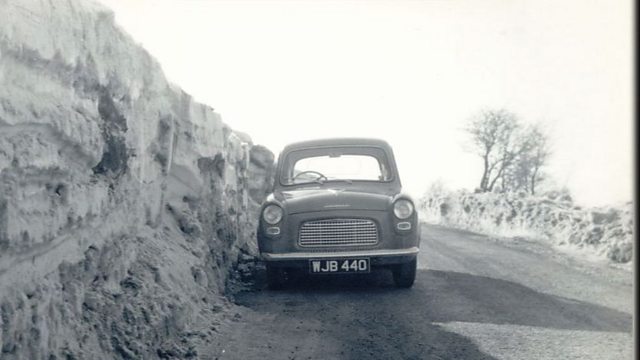 Winter of 1963 - part 3
The severe winter of 1963 lasted more than two months and transformed the landscape of southern England. Alexis Green looked at photographs and cine film taken by South Today viewers, such as Martin Loach who remembers a Sunday drive onto the snow covered Berkshire Downs.
Thanks to everyone who contributed, including David and Marion Canning, Wendy Stacey, Ken Fry, Jackie Dryden, Bob Boyles, Pat and Tony Greenham, Eileen Foster, S Thearle, Judy and Allan Turner, Karen Spence, John Crook, John Friend, Katherine Warner, David Brunnen, Gill Mason, Rita Turner, Richard Jacobs and Bill Vandersten.