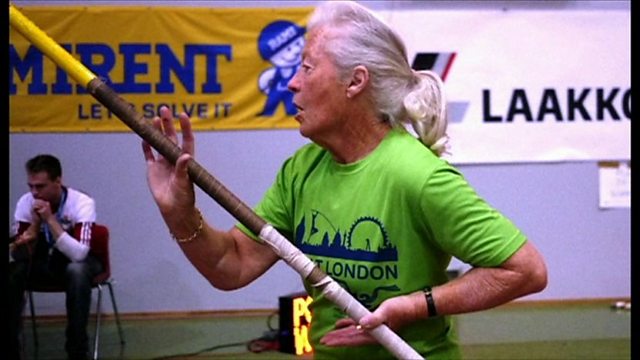 Jenny Hill finds out that it is never too late to take up a sport
Reporter Jenny Hill meets a group of cyclists and athletes in their seventies and eighties.
Dorothy McLennan, 77, is a sprinter took up running at the age of 50 after she saw an 82 year old finish the London marathon one year.
Dorothy has just retired from pole vaulting.