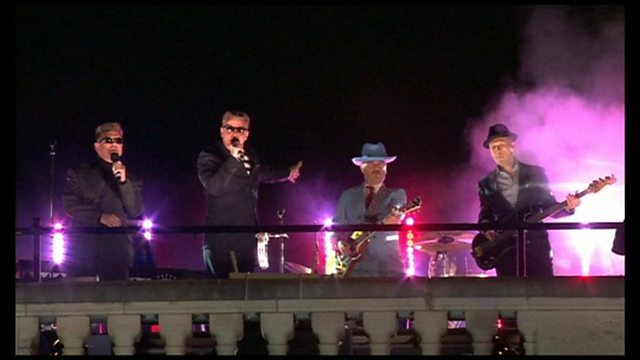 Madness on performing for the Queen and why they are releasing a new album
Last year was a great year for Madness, Suggs tells Louise and Jon.
The band performed at the Olympics closing ceremony and on the roof of Buckingham Palace for the Jubilee concert.
The singers concede that the event was 'rather surreal'.
The new album, 'OUI OUI, SI SI, JA JA, DA DA' and the single, 'Never Knew Your Name' are both out now, and Madness will be touring from June 9.