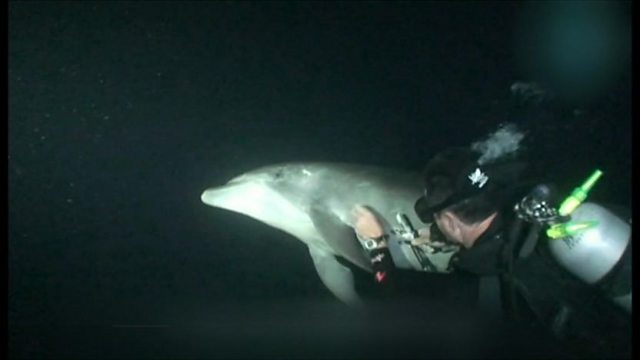 Underwater camerawoman Martina Wing talks about filming a dolphin 'asking' a diver for help
When Martina Wing began filming divers off the coast of Hawaii, she didn't expect to see a dolphin seeking help from a human.
The camerawoman said she was: "Totally astounded to see a creature asking another creature for help"
Martina and her party were diving to see manta rays when they noticed the dolphin, whose mannerisms were unusual and movements slow.
The team discovered the dolphin was caught in fishing wire and it stopped in front of a diver for the material to be removed.