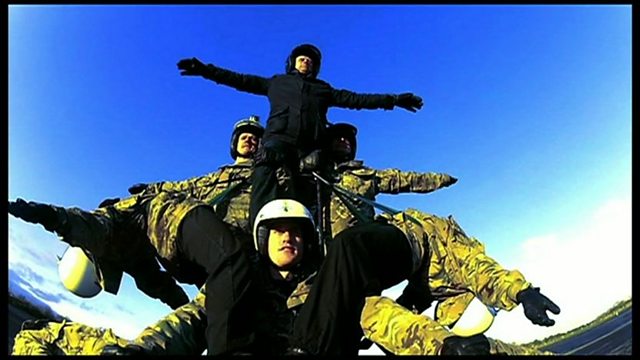 Bushell's Best Bits of 2012
During 2012, Mike Bushell has continued on his mission to encourage more people off the sofa at the weekend and into sport.
Every Saturday he profiles and personally tries a new sporting activity or new initiative: showing what it's like at the top, and how accessible it is to mere mortals.
Since he started in 2006, he has featured over 300 alternative sports and is still going strong, with new ideas coming in all the time. Please suggest any you may have.
Here's a look back at Bushell's best bits of 2012, which involved taking tips from sporting superstars like Louis Smith, Wladimir Klitschko and Shane Williams.