The invisible gorilla
The Invisible Gorilla
Dr Trafton Drew is a postdoctoral researcher at Harvard medical school, with an interest in the psychology of attention. After spending some time with radiologists, and watching the speed at which they scan images every day, it made him wonder what they might be missing. Following on from earlier work about inattentional blindness involving gorillas and basketball players, he began an experiment paying homage to this infamous study. The results are about to be published in the journal Psychological Science.
Taiwan on a diet
As well as rapidly developing economically, Taiwan is also experiencing associated public health issues. Half of the men are overweight or obese, and so are a third of the women and a quarter of the children. The percentage of obese men is 19%, much higher than in other Asian countries, such as Singapore, Thailand or Malaysia. And the percentage of Taiwanese children who are overweight exceeds that of Australia, Germany, New Zealand and the UK. This has sparked the implementation of an ambitious, nationwide weight loss programme of huge proportions. The BBC's Cindy Sui reports from Taipei.
New genes for short-sightedness
Short sightedness, or myopia, is one of the most common disorders of the eye. It is caused by the eyeball growing too long which means light then focuses in front of the retina rather than onto it, resulting in distant objects appearing blurred.
Although we recognise that it tends to run in families, until recently, scientists have only known about two genes that contribute to this condition. But a Nature Genetics study published this week, by consultant ophthalmologist Professor Chris Hammond's group at King's College London, has unearthed another 24 genes important in the development of short sightedness.
Picture: CT lung scan with undetected gorilla (Dr Trafton Drew's experiment)
Credit: Psychological Science
Last on
Sat 16 Feb 2013
09:32

GMT
Dr Kevin Fong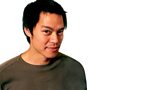 Dr Kevin Fong sitting in for Claudia Hammond