Did You Know?

Greenway House, Agatha Christie's Devon holiday home, was requisitioned by the Admiralty for the use of the United States Navy in the autumn of 1943. As part of the preparations for D-Day, Greenway became the Officers' Mess for the Tenth US Patrol Boat Flotilla, which was based in the Dart Estuary.

Archive

Archive clips reflect the broadcast standards and attitudes of their time, which may not accord to some current BBC editorial guidelines.
Credits
Presenter

John Craven
Presenter

Ben Fogle
Presenter

Tom Heap
Presenter

Adam 2003 Henson
Presenter

Charlotte Smith
Participant

Gary McGuire
Participant

Geoffrey Kitchenside
Director

Joanna Brame
Director

Robert Davies
Director

Jennie Hammond
Director

Ruth Kiely
Director

Melanie Stanley
Producer

Teresa Bogan
Agatha Christie Collection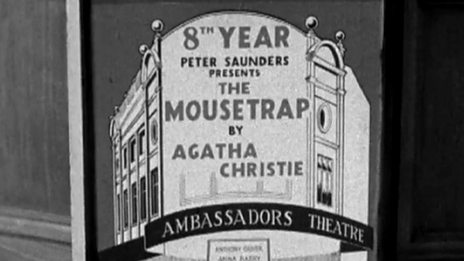 Clips from this programme are available online as part of the Agatha Christie Collection.