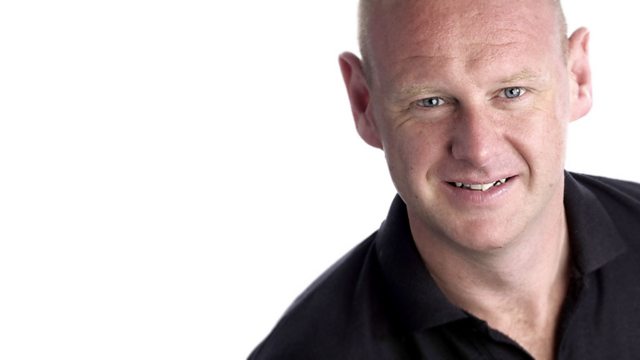 Alex Thomson
Neil meets round the world Vendee Globe yachtsman Alex Thomson, as he is welcomed back into his hometown of Gosport.
The director of Lymington Players' looks ahead to their latest comedy, Heatstroke
And painist Benjamin Frith looks ahead to a performance in Portsmouth with the Bournemouth Symphony Orchestra.
Hampshire county bowler Steve Whitehead keeps us up to date with developments in the world of bowls, and another offering from poet Chris Carnegy.
For those on the roads across the south of England, there is travel news as it happens. And a smile is promised as the weekend draws to a close.
Neil's Sunday evening programme is a mix of reviews and previews from the world of arts and culture, mixed with a selection of music that will leave you wanting more.
BBC Radio Solent offers a choice of listening on a Sunday evening.
Neil is on FM, AM online, The Paul Miller Soul Show is on digital radio and online.
Last on
A-Z Playlist. The Chinese New Year
Always Look On The Bright Side Of Life - Monty Python
Bryan Hyland - Sealed With A Hiss
China In Your Hand - T'Pau
Dragonet - Art Of Noise
Eye Of The Tiger - Survivor
Flannagan & Allen - Run Rabbit Run
Goat Of May Colours - Dolly Parton
Here I Go Again - Whitesnake
I'm A Believer - Monkees
Jefferson Airplane - White Rabbit
Kool & The Gang - Celebration
Little Red Rooster - Rolling Stones
Monkey In The Jar - Thin Lizzy
N
Osmonds - Crazy Horses
Python Lee Jackson - In A Broken Dream
Queen Of Hearts - Whitesnake
Ram A Lam A Ding Dong - Rocky Sharpe & The Replays
Sweet - Ox On The Run
Tom Jones - What's New Pussycat
Unleash The Dragon - Sisqo
Velvet Revolver - Slither
Who Let The Dogs Out - Baha Men
XTC - Tissue Tigers
Yellow - Blazing Saddles
ZZ Top Tube Snake Boogie