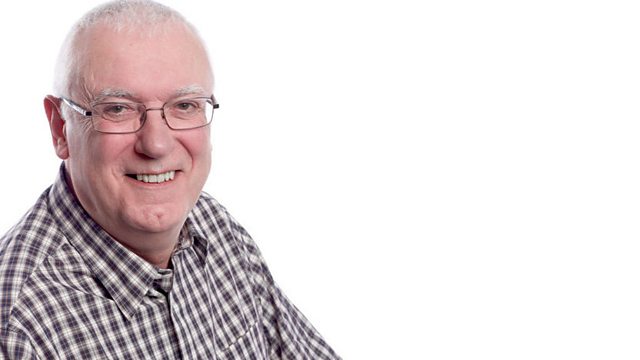 1966, 1976 and 1986
Kick off your shoes, put your feet up and relax with Richard Cartridge, as he turns back the clock with three Cartridge Years.
This week he plays the big songs of the February of 1966, 1976 and 1986. There's the local headlines and your stories of the relevant years.
Plus tracks from his featured album of the week: This week Elton John's 1973 album Goodbye Yellow Brick Road.
And Richard highlights some of the lighter stories of the week that you may have missed. It's the perfect way to spend a Sunday afternoon.
Last on
February 1966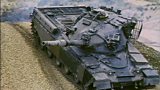 Prime Minister - Harold Wilson
The Army's new Chieftain tank was demonstrated at Bovington. Southampton's railway station was threatened with closure.
HMS Leopard was recommissioned in Portsmouth.
The treat of a British Rail strike was averted.
New automatic toll gates were installed on the Forth road bridge.
London's giant panda Chi Chi was sent to Moscow in a bid to help him mate.
The Queen & the Duke of Edinburgh arrived in Bridgetown for their tour of Barbados.
Pope Paul visited Rome's refuse collectors at work.
Australia went decimal.
The unmanned Soviet Luna 9 spacecraft made the first controlled rocket-assisted landing on the Moon.
Earthquake in Greece.
Mount Etna erupted.
England were playing Australia in the 4th test in Adelaide.

February 1976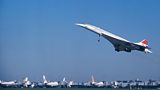 There was an armed robbery in Bridport.
300 workers at Hurn airport lost their jobs due to the recession in the aircraft industry.
Nearly 200 historical tram advertising boards were discovered in Southampton.
Peter Osgood of Southampton was suspended for two matches for reaching 20 disciplinary points.
A sub post office in Horton Heath was targetted in an armed robbery.
The wireless museum was preparing to open at Arreton.
One of the few remaining Spitfires was put on display at a Southampton museum.
16th & 17th century bibles were on display at Portsmouth Guildhall.
Bus drivers in Portsmouth were on strike.
The south was gripped in what were described as Arctic conditions.  Hundreds of tons of seaweed was washed up onto the beach in Weymouth.

The Queen opened the 'National Exhibition Centre' near Birmingham. 
A woman refereed an all male football match for the first time. 
Iceland broke off diplomatic relations with Britain over the 'cod war'. 
India announced plans to take action against parents who had more than two children. 
Prince Charles took command of the coastal minehunter HMS Bronington for his last nine months in the Navy.
British Airway's second Concorde,  G-BOAC - which is now in retirement at Manchester Airport  was delivered .... 
Concorde was given permission to land in New York & Washington for a trial period
Britain suffered its worst meteorological disaster for 23 years when a rapidly intensified depression swept across Scotland to the North Sea and created nationwide gale havoc and marine flooding.  The Winter Olympics were taking place in Innsbruck.John Curry became Britain's first gold medalist in skating ... But The most memorable image of the Games was Franz Klammer flying wildly down the downhill course, barely keeping control, on his way to a gold medal.
 





     
February 1986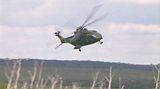 David Adams, a toyshop owner from Poole, was jailed for life for the murder of nine year old Claire Stagg.
Firemen put out a fire in a van carrying gas bottles at Southampton docks, preventing flames spreading to adjacent chemical tanker.
Royal Navy tugs successfully refloated Libyan freighter 'Ebn Magid', after the fire onboard a week earlier.
Fire destroyed Dibbens furniture warehouse & its contents at Ryde, leaving up to 50 families without furniture.
The 'Guardian' newspaper was printed for the South at the Portsmouth 'News' printworks overnight, for the first time.
Sherbourne House Prep. School in Chandlers Ford was severely damaged by an explosion in the kitchen.
Palm trees from set of the film 'Full Metal Jacket' at Elstree film studios which have been replanted at Weymouth, were given thermal jackets to keep them warm.
South Today met ex-aeronautical worker Clive Harris as he made wooden aeroplanes for nostalgia buffs at his workshop in Southampton.   Film producer David Puttnam was in Southampton to help support the city's film festival 
Westland helicopters were at the centre of a takeover battle
There was media speculation that Prince Andrew and Sarah Ferguson would become engaged.
A Private Members Bill to limit smoking in public places failed to get a 2nd reading in the Commons.