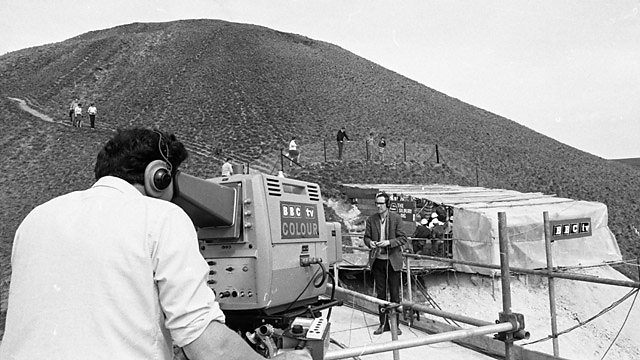 Digging from the Air
First transmitted in 1979. In the early mornings and late afternoons, when the shadows are long, Britain's ancient past reveals itself. Prehistoric, Roman and medieval markings are like ghosts from the past that only become clear when viewed from above. They are testimony to Britain's ever-changing landscape and rich heritage.This programme investigates the use of aerial photography to survey archaeological sites across Britain. The technique has helped to reveal important details relating to Britain's ancient past.
Last on
BBC Two
except

East,

South East,

Yorkshire
Did You Know?
Osbert Guy Stanhope Crawford pioneered aerial archaeology. Born in Bombay, he later served in the Royal Flying Corps in the First World War, during which time he was captured. His career in archaeology took him to Sudan and Easter Island, but it was seeing Stonehenge from a plane that prompted his life-long quest to discover Britain's ancient history from above.
Archive
Archive programmes available on iPlayer reflect the broadcast standards and attitudes of their time, which may not accord to some current BBC editorial guidelines. We aim to select programmes which can be shown in their entirety but in some cases edits are required. In these cases, edits are kept to a minimum and are made only for technical reasons.