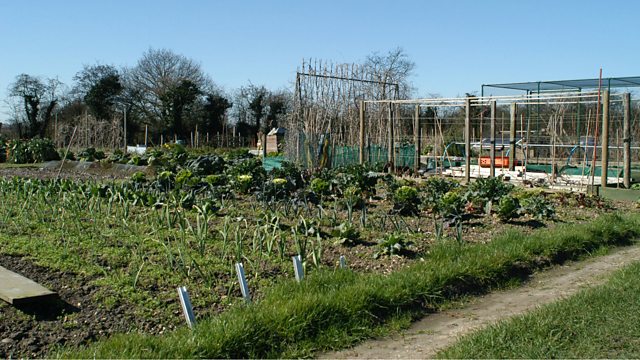 Allotment Wars Leicestershire
It seems that all is not lovely in gardens and allotments across the country. BBC One's 'Allotment Wars' reported so-called 'vegilantes' pilfering produce, sabotaging land, breaking into and even burning down sheds - while disputes over plot-holder standards and eviction rates are growing like weeds.
More than 100,000 people are on lists waiting for allotments in the UK at the moment so, with not enough to go around, tensions can run high. BBC Radio Leicester's Bridget Blair has been to a small village allotment site in Arnesby to see if there's trouble in paradise there too.