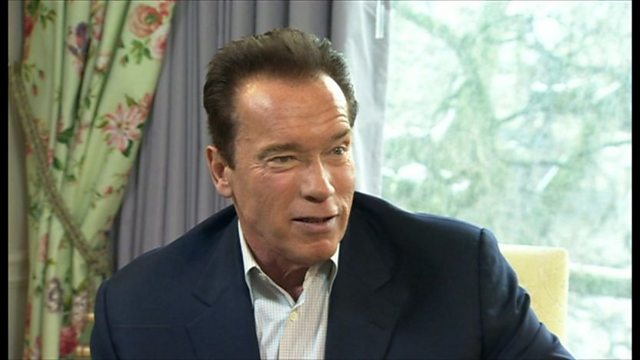 Arnold Schwarzenegger on action movies, accents and why he has to get to the chopper
The Hollywood actor tells Charlie that, despite his 65 years, the action in his latest movie, The Last Stand, was no problem at all because of his fitness regime.
The Last Stand – on release on Friday – features the story of a small town sheriff nearing retirement who has to contain a drugs cartel on the Mexican border.
Arnold reflects on his career saying that his accent was a problem until he took voice classes and then comedians began to imitate his speech.
Arnold also says recent concern raised about violence is all around the world and that society should be asking what it can do to minimise tragic events.