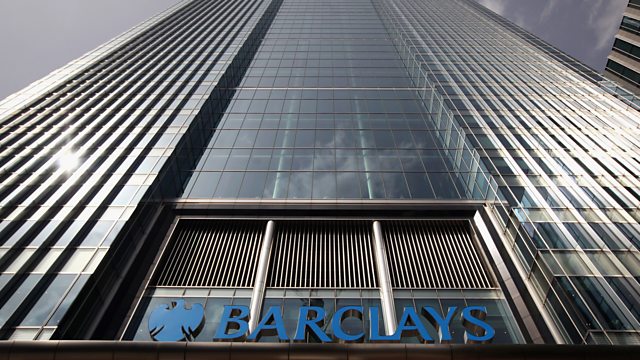 A bank putting ethics before profits?
Barclays Bank tries to rebrand in a softer light after the financial crisis. It is cutting 3,700 jobs and intends to slim down its investment banking operations. We ask whether the bank's actions can help change the much-criticised current banking culture.
Also how do we end the 'lawlessness' of our oceans? The head of a new UN-backed body speaks about how to protect future fish stocks. And We speak to a man dubbed the Bill Gates of Ghana - tech entrepreneur Herman Chinery-Hesse - and would you pay more than $9000 for a mobile phone?
(Image: Barclays' London headquarters, Getty Images)
Last on
Tue 12 Feb 2013
22:32

GMT