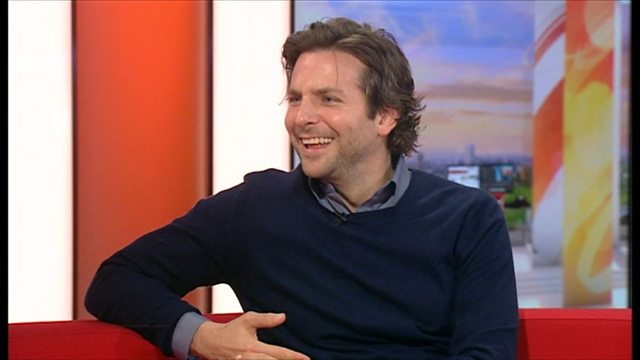 Bradley Cooper on the success of Silver Linings Playbook
The role of Pat Solitano in Silver Linings Playbook has earned Bradley Cooper an Oscar nomination for best actor.
Bradley tells Bill and Susanna that his character, who has bi-polar disorder, was based on the experiences of director David O. Russell with his son.
Silver Linings Playbook is the first film to be nominated for all four acting roles at the Oscars in more than thirty years.
Bradley says he is looking forward to taking his mum along to the ceremony in March.