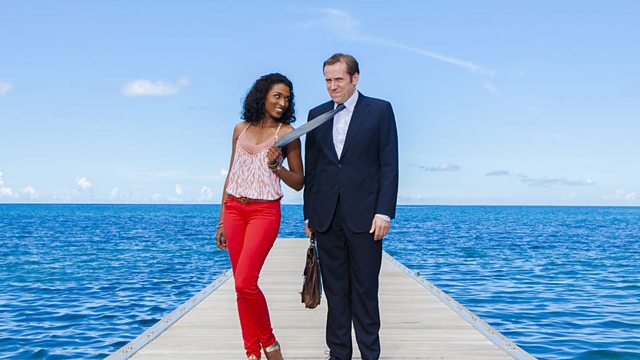 Ben Miller talks about filming in the Caribbean for Death in Paradise
It's probably one of the best jobs in acting - Ben Miller plays Detective Inspector Richard Poole, assigned to solve murders on the Caribbean island of Saint-Marie.
The popular BBC One murder mystery has returned for a second series.
The drama is shot entirely on location on the island of Guadeloupe and Ben tells Bill and Susanna about the challenges of filming around Hurricane Isaac.