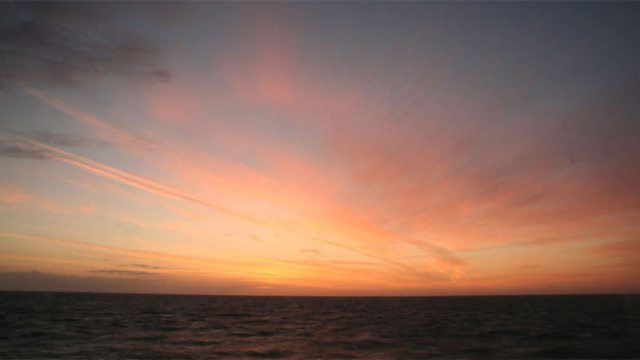 Thought for the Day - Rt Rev James Jones - 22/01/2013
Good Morning
Here in Liverpool the families of Paul Morgan and Garry Barlow, murdered in the Algerian siege, will be in turmoil. As with the families of the other 36 hostages, killed so mercilessly, they'll be coming to terms not only with their deaths but with the brutality that killed them.
It's one thing to cope with the sudden death of those you love, it's all together different when that grief is shrouded with imaginings of how cruelly they died. How could someone who drew such love from those they loved be treated with such hatred? The days ahead will be filled with disbelief, and whatever sleep is snatched the peace of it will be robbed by the nightmare that daylight brings.
Friends and neighbours will be caught up in the families' trauma as they trace the path of their own memories, recollecting the last time they spoke, had a drink together, went to the match. The grief of the family, like a pebble dropped in a pond, is already rippling out to the edge of the City. The Liverpool Echo headlines its front page with 'Two City Men Die in Hostage Hell' and the inside pages proclaim 'Siege Tragedy For Families'. This isn't just sensationalism, it's the families' local paper expressing what a community feels for its own. Again and again, it's the paradox of life that tragedy becomes the midwife of compassion.
All grief leaves us feeling helpless. That powerlessness is accentuated further by the international dynamics being played out throughout the world in which individual innocents become victims. But what will grieve the families all the more is the report that the terrorist ringleader Mokhtar Belmokhtar has called the attack a 'blessed operation'. Should the families and friends in their sorrow want to reach out to God, this violation of faith will only add to their grief. And if God is violated by such misrepresentation then it's a sign of how he's violated day by day by the slaughter of innocents.
'Are not two sparrows sold for a penny?' said Jesus 'yet not one of them falls to the ground apart from the Father'. With these words he reassures us that God is with us in our tragedies as well as the triumphs of life.
When I heard that Al Quaeda had described their operation as blessed it also reminded me that in French – the colonial language of Algeria – 'blessure' is the word for wound. What happened to the men in the Sahara desert is a wound for the families, for humanity and on God himself.