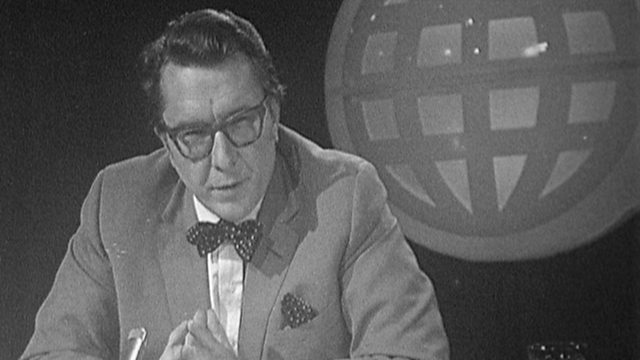 Apollo 11: The Impact on Earth
First transmitted in 1969, Robin Day hosts a special edition of the current affairs programme, marking man's first steps on the surface of the moon. Julian Pettifer reports on demonstrators who believe the money spent on the Apollo missions should have been used to feed the starving millions back on Earth. In the studio, contributors including science fiction novelist Brian Aldiss debate the issues surrounding the moon landing and its possible legacy.
Last on
BBC Four Space Race Collection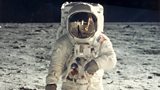 This is part of a selection of archive programmes charting America and Russia's attempts to reach for the moon and beyond, as both competitors and allies.
BBC Four Space Race Collection
More about this programme
Author Brian Aldiss, who contributes to the discussion section of this programme, is one of the UK's most prolific and respected science fiction authors. In 1960, he was one of a handful of consultants approached by the BBC as part of an exploration into the science fiction genre as a potential avenue for BBC drama.
About BBC Four Collection programmes
Programmes are selected, in part, for their historical context and reflect the broadcast standards and attitudes of their time, which may not accord to some current BBC editorial guidelines. We aim to select programmes which can be shown in their entirety but in some cases edits are required.