Did You Know?

Frickley Colliery closed in 1993, but its brass band played on. Founded in the 1880s, the band toured Germany and Holland during its heyday in the 1950s and also recorded a session for the BBC Radio 2 programme Listen to the Band in 2007. Artist Tom McGuinness, whose work is featured in the programme, became a Bevin Boy in 1944 and remained a miner until he was made redundant in 1982.

 

He took up painting after attending an evening class at Darlington Art College and his work was included in two major exhibitions in London. Other paintings featured in this programme are by Norman Cornish, whose work celebrates working-class life in Spennymoor, County Durham. He was awarded the MBE in 2008.

Archive

Archive programmes available on iPlayer reflect the broadcast standards and attitudes of their time, which may not accord to some current BBC editorial guidelines. We aim to select programmes which can be shown in their entirety but in some cases edits are required. In these cases, edits are kept to a minimum and are made only for technical reasons.
Credits
Reporter

Humphrey Burton
Participant

Sid Chaplin
Participant

Norman Cornish
Participant

Les Jones
Participant

Tom McGuinness
Participant

Johnny Smith
Producer

Geoffrey Baines
Featured in...
The story of mining, from the coal face to the strike.
Coal Mining in Britain Collection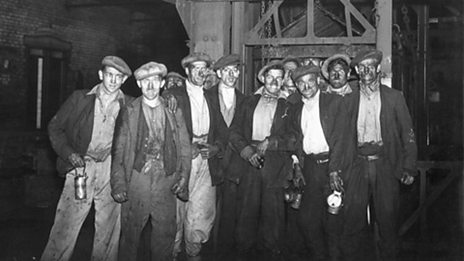 This programme is available online as part of the Coal Mining in Britain Collection