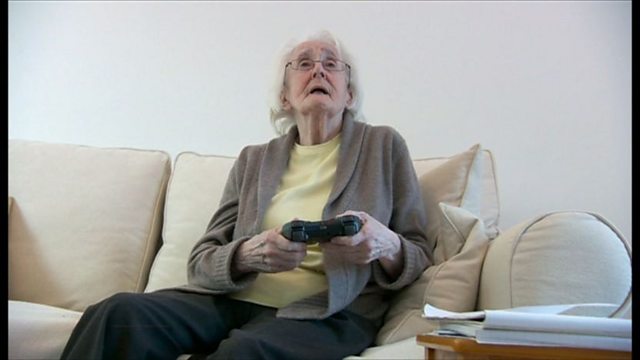 Meet eighty five year old Hilda Knott - video gamer for forty years
More and more of us are playing video games in the UK and the older generation are just as keen as everyone else it would seem.
Hilda Knott plays games on a 65inch screen and enjoys working her way through levels to finish games.
She says the games keep her active.
Computer game companies say they are now designing games which have mass market appeal.