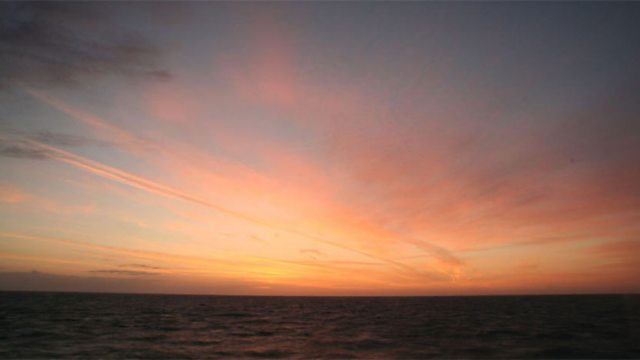 Thought for the Day - Rt Rev Graham James - 18/01/2013
Good morning. Except that it doesn't seem very good at all, given the news from Algeria. The details may still be incomplete, but we know enough to realise that the grief for some families in Britain and other countries will be searing today. Though for at least one family there are tears of joy as a result of an almost miraculous escape. Our hearts go out to them all. We can only hope the waves of prayer flowing their way will be strengthening.
The cancellation of the Prime Minister's long awaited speech on Europe is a sign of the seriousness of what's happened. I'm glad I live in a country where a human tragedy like this takes precedence over a speech about even one of the most important elements of political policy. It reflects a nation in which common solidarity in distress and bereavement illustrates the way we belong to one another. Since the victims seem to come from across Great Britain it shows how shared grief dissolves internal borders too. At times like this we are a united kingdom.
But there will be lots of questions today. Some will be strategic and practical. Was such hostage-taking predictable as a result of the intervention in Mali? Were the companies involved sufficiently well prepared? Was the rescue operation wise? And why was there so little consultation with the hostages' home countries, especially since they have specialist units trained for situations like these? Those issues will dominate the airwaves.
Even so, they are not really the most disturbing questions. The most perplexing is to ask why some militant groups believe what they regard as an injustice done to them means they should be equally unjust to others. And when they claim to do so with religious conviction or fervour it's even more frightening.
Of course there's no justification for arbitrary and random revenge, whether political or religious. It's certainly not to be found in the teachings of any world faith. Yet a base avenging instinct lurks somewhere deep within many of us, though we're not captive to it. We can break cycles of hatred and revenge. One of the most radical ways of doing so is found in the Sermon on the Mount. "Love your enemies, and pray for those who persecute you." It's at times like this that such familiar words take on an awful new dimension. But however highly charged and emotional our feelings of may be this morning I'm sure the British people will not be demanding equivalent hostage-taking in response to yesterday's news. We may have listened to the Sermon on the Mount a bit more faithfully than we sometimes imagine.