Did You Know?

Bahia de Cochinos, or the Bay of Pigs, was made famous by a CIA-backed invasion by Cuban exiles, who landed there on 17 April 1961. Among the pilots of the bombers that were deployed were former members of the Batista regime. Two days later, however, the exiles were defeated during a battle in which hundreds were killed or wounded. Reportedly, 1,200 were taken prisoner.

Archive

Archive clips reflect the broadcast standards and attitudes of their time, which may not accord to some current BBC editorial guidelines.
Credits
Presenter

Robin Day
Participant

Fidel Castro
Broadcasts
Mon 26 Jun 1961 19:55 BBC Television Service
Cuba and the Cold War Collection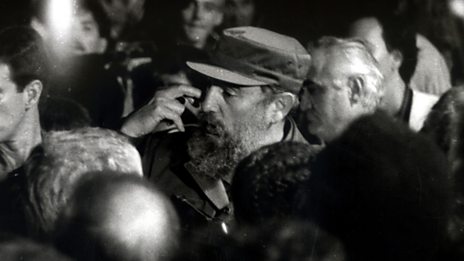 Clips from this programme are available as part of the Cuba and the Cold War Collection.