Did You Know?

On 17 April 1961, Cuban exiles invaded the Bay of Pigs in an attempt to overthrow Fidel Castro. These forces were trained by the CIA in Guatemala, although the USA denied any involvement at the time. They were defeated and Castro sought support from the USSR as a result.

Archive

Archive clips reflect the broadcast standards and attitudes of their time, which may not accord to some current BBC editorial guidelines.
Credits
Presenter

Robin Day
Participant

Manuel De Varona
Participant

Bourke Hickenlooper
Participant

Hubert Humphrey
Participant

Sergio Rojas
Broadcasts
Mon 23 Jan 1961 20:00 BBC Television Service
Cuba and the Cold War Collection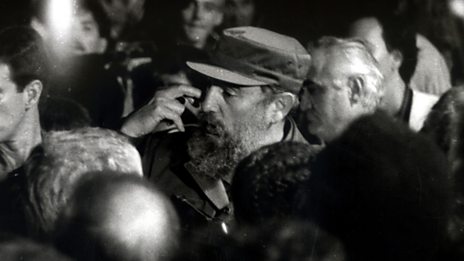 Clips from this programme are available as part of the Cuba and the Cold War Collection.