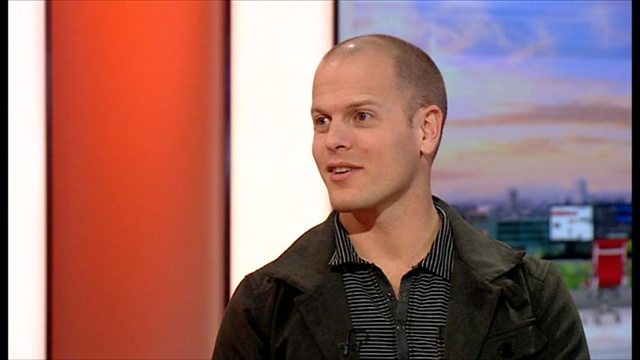 Timothy Ferriss talks self help and how we can master anything in six months
Timothy Ferriss has written many self help books which have gone to the top of the US bestseller list.
The self help guru says the first thing we need to do when trying anything new is to deconstruct the skills needed for the task.
Timothy says everyone should start with changing small things and try to find incentives.
Timothy's book, 'The Four Hour Chef' is out now.