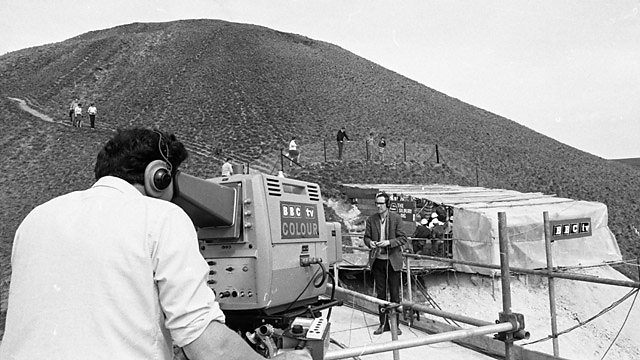 Sutton Hoo
First transmitted in 1989. An excavation project exploring Anglo-Saxon mounds in Sutton Hoo, Suffolk, unearths more information about this part of England during the 7th Century.As well as revealing some of the latest discoveries, this edition shows how more modern excavations are conducted, supported by film footage of Basil Brown's original dig at Sutton Hoo in the 1930s. As the project uncovers more about royal ship burial, an attempt at experimental archaeology has surprising consequences.
Last on
BBC Two
except

East,

South East,

Yorkshire
Did You Know?
Basil Brown, who features on this programme, appeared in a number of programmes about Sutton Hoo on the BBC in the 1960s. He was a self-taught astronomer and archaeologist employed in farming work and other odd jobs before gaining a contract as an excavator with the Ipswich Museum in 1935.
Brown's work at Sutton Hoo was at the behest of Edith Pretty, who wanted an excavator to explore the mounds on her estate. In the summers of 1938 and 1939, Brown carried out digs at Sutton Hoo, uncovering a large Anglo-Saxon burial ship and paving the way for other discoveries.

Archive
Archive programmes available on iPlayer reflect the broadcast standards and attitudes of their time, which may not accord to some current BBC editorial guidelines. We aim to select programmes which can be shown in their entirety but in some cases edits are required. In these cases, edits are kept to a minimum and are made only for technical reasons.
Featured in...
A look back at a selection of programmes from the archaeology series, Chronicle.