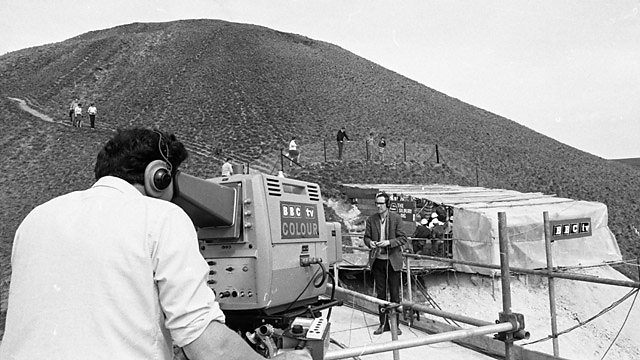 Lost City of the Incas
First transmitted in 1984. After failing to prevent the Spanish conquistadors seizing his city in 1536, the last of the Inca kings led his vanquished people into the jungle, where they apparently vanished. In this special edition of Chronicle, David Drew and his team travel across the inhospitable terrain of the Andes and the Peruvian jungle in search of the last refuge of the Incas. Though they follow in the footsteps of explorer Hiram Bingham III, who attempted this quest in 1911, the team reach very different conclusions as to where this lost city might have been located.
Last on
BBC Two
except

East,

South East,

Yorkshire
Did You Know?
Spanish colonists destroyed many of the grandiose monuments of Inca civilisation in the 17th Century. Despite this, when Hiram Bingham reached Machu Picchu in 1911, he found not only examples of huge monuments but also well preserved Inca mummies.

Archive
Archive programmes available on iPlayer reflect the broadcast standards and attitudes of their time, which may not accord to some current BBC editorial guidelines. We aim to select programmes which can be shown in their entirety but in some cases edits are required. In these cases, edits are kept to a minimum and are made only for technical reasons.
Featured in...
A look back at a selection of programmes from the archaeology series, Chronicle.