Did You Know?

Since the discovery of these tombs in 1977 and 1978, others have been found in the surrounding area. In 2006, a farmer stumbled across a tomb near Pella, once the capital city of ancient Macedonia. In the neighbouring Republic of Macedonia, a number of tombs were found in July 2009. Although earlier in date, they contained similar grave goods.

Archive

Archive programmes available on iPlayer reflect the broadcast standards and attitudes of their time, which may not accord to some current BBC editorial guidelines. We aim to select programmes which can be shown in their entirety but in some cases edits are required. In these cases, edits are kept to a minimum and are made only for technical reasons.
Credits
Narrator

Andrew Faulds
Participant

Manolis Andronicos
Writer

Roy Davies
Producer

Roy Davies
Series Editor

Bruce Norman
Featured in...
A look back at a selection of programmes from the archaeology series, Chronicle.
Chronicle: Archaeology on Television Collection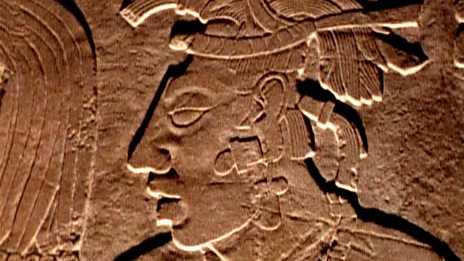 This programme is online as part of the Chronicle: Archaeology on Television Collection.