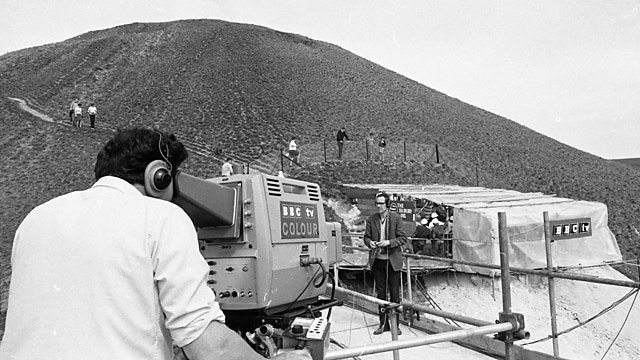 The Lost World of the Maya
First transmitted in 1972. Archaeologist, Eric Thompson who spent his life studying the ancient Maya and living with their descendants, guides Magnus Magnusson around Mayan sites and meanings.The golden age of the Maya was from 300 to 900AD and this programme takes a look at their stone artefacts, buildings, system of writing and religious rites, including human sacrifice. It also addresses contemporary problems, such as the looting of archaeological sites.
Last on
Did You Know?
Dr Eric Thompson, presenter Magnus Magnusson's guide in this programme, was the greatest living expert on the Maya. He had written numerous books about them and had led expeditions on behalf of the British Museum. Thompson also fought in World War I, enlisting under a false name at the age of 17 in 1915, and after the war he worked as a gaucho (or cowboy) in Argentina before going to Cambridge University in 1924.
Archive
Archive programmes available on iPlayer reflect the broadcast standards and attitudes of their time, which may not accord to some current BBC editorial guidelines. We aim to select programmes which can be shown in their entirety but in some cases edits are required. In these cases, edits are kept to a minimum and are made only for technical reasons.
Credits
| Role | Contributor |
| --- | --- |
| Presenter | Magnus Magnusson |
| Expert | Eric Thompson |
| Participant | Joya Hairs |
| Producer | Paul Johnstone |
| Director | David Collison |
Featured in...
A look back at a selection of programmes from the archaeology series, Chronicle.