Did You Know?

The Glasgow Fair is a traditional holiday dating from the 12th Century and taking place during the last two weeks of July. Businesses and factories would close and railway and bus stations would throng with holidaying workers anxious to escape the city for more attractive destinations on the Firth of Clyde and the Ayrshire coast.

Archive

Archive programmes available on iPlayer reflect the broadcast standards and attitudes of their time, which may not accord to some current BBC editorial guidelines. We aim to select programmes which can be shown in their entirety but in some cases edits are required. In these cases, edits are kept to a minimum and are made only for technical reasons.
Credits
Presenter

Martin Young
Director

David Walker
Producer

Michael Marshall
Camera Operator

David Cox
Featured in...
A look back at British bank holiday traditions and celebrations from 1949 to 2000.
Bank Holidays Collection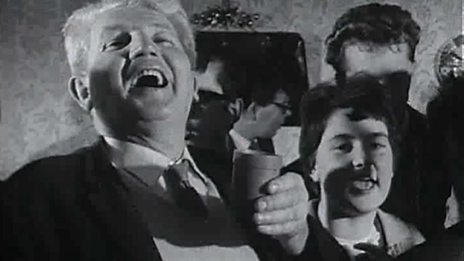 This programme is available online as part of the Bank Holidays Collection.