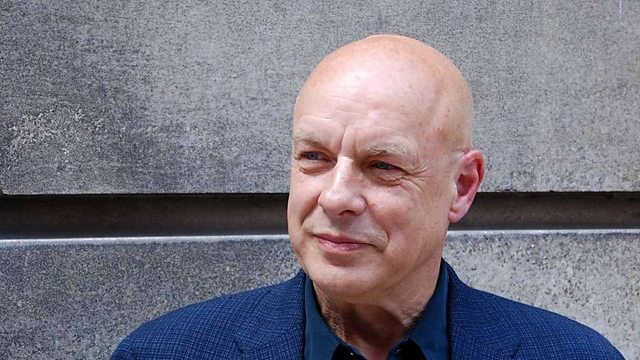 Brian Eno chats with Tom Robinson
Tom presents a special show with uber producer Brian Eno, talking through his career from 2005 to the present day. This includes work with Paul Simon, Coldplay, Grace Jones and U2. Brian elaborates on the different working methods of each artist, sharing key insights and observations on some of the recordings he's made with them. He outlines his personal philosophy on making music, and discusses Bill Drummonds view that recorded music is redundant. This leads into a discussion about and demonstration of Scape, his ambient music creation application. He also talks about the albums he's released in this period; Another Day On Earth, Small Craft On A Milk Sea, Drums Between The Bells and his current album Lux.
Featured in...
Watch and listen to the very best music moments brought to you from BBC 6 Music.

Listen to classic music interviews from the BBC Archive.