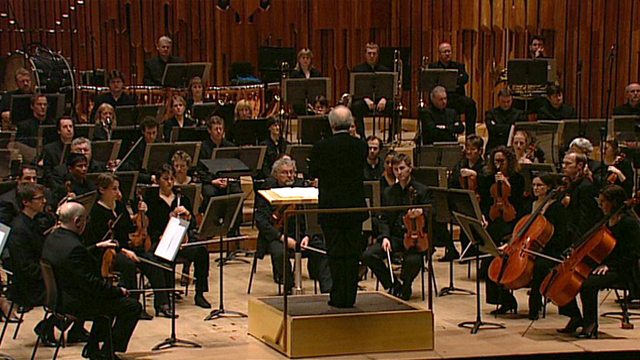 John Cage Live at the Barbican
First transmitted in 2004, this concert from London's Barbican features the music of composer, writer, artist and mushroom expert John Cage, one of the most extraordinary artistic figures of the 20th Century.In this concert, performed by the BBC Symphony Orchestra as part of its annual Composer Weekend, we hear music by some of the giants of American music including Aaron Copland, Charles Ives, William Schuman and Henry Cowell, who was a major influence on Cage.There are two pieces by Cage himself, The Seasons and the work for which he is infamous - the silent 4'33".
BBC Four Modern Classical Music Collection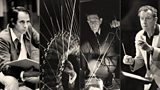 More about this programme
BBC Radio 3 broadcast the performance of John Cage's 4'33" live and was the first broadcaster to risk airing nearly five minutes of ambient silence, with BBC Four broadcasting it an hour later. Radio 3's emergency backup systems, designed to cut in when there is apparent silence on air, were switched off.

About BBC Four Collection programmes
Programmes are selected, in part, for their historical context and reflect the broadcast standards and attitudes of their time, which may not accord to some current BBC editorial guidelines. We aim to select programmes which can be shown in their entirety but in some cases edits are required.

Featured in...
A collection of programmes featuring trailblazing 20th Century classical music composers.