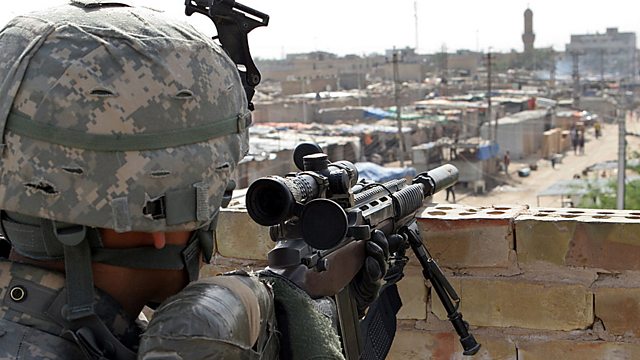 Chris Kyle, US Lethal Sniper Shot Dead
Listen in pop-out player
The former US Navy Seal Chris Kyle is said to have been the most lethal sniper in American military history. This weekend he was shot dead along with one of his neighbours at a shooting range near his home in Texas.
In this programme Matthew Bannister looks back on the interview he gave to Outlook last year.
We hear how corruption is undermining the education system in Uzbekistan and meet a woman who, for a price, will sit your exams for you.
Picture: A US sniper on a roof at Sadr City, Iraq in 2007
Picture Credit: Associated Press
Last on